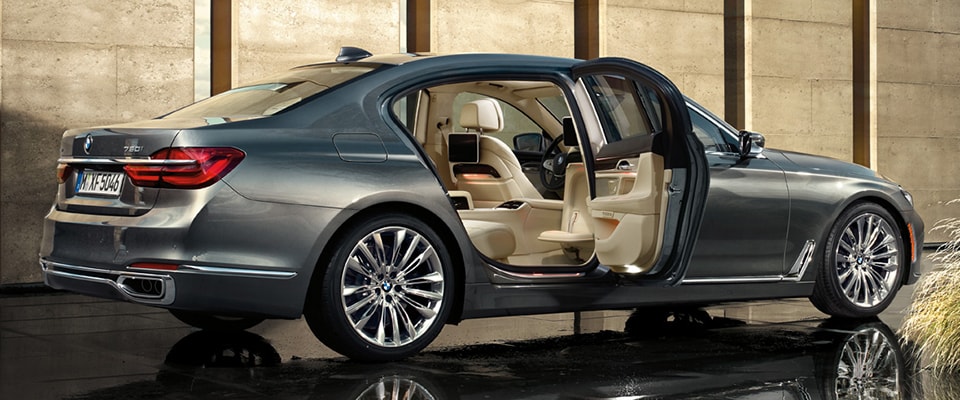 New 2017 BMW 7 Series models at Peake BMW reach new altitudes in technology, comfort and performance while integrating them seamlessly into a luxury experience for both drivers and passengers alike in New Orleans, Louisiana. With more innovations than any other car in its class and a seemingly unlimited supply of athleticism, the 2017 BMW 7 Series effortlessly takes the pole position for the future of South Louisiana luxury travel.
Call 504-469-6165 To Learn More about the 2017 BMW 7 Series
Revolutionary and Ready
While sheer size gives the 2017 BMW 7 Series the appearance of a straight-line power-hungry beast, radical engineering provides these luxury sedans with a level of overall performance that will puts most coupes in New Orleans to shame. Its revolutionary lightweight Carbon Core creates a lower center of gravity to improve agility, the iPerformance model earns an estimated 64 MPGe while the M Performance model boasts a 601-hp TwinPower Turbo V12 engine.
BMW's most innovative vehicle in its class, the 2017 7 Series, sets the standard for the future of luxury in New Orleans, Louisiana without sacrificing even an ounce of performance. And the extraordinary new ALPINA B7 models at Peake BMW take things a step further, with their ultra-elegant design and a powerful 600-horsepower engine, reflecting uncompromising performance and encompassing luxury at the highest levels on the roads and highways of South Louisiana.
Keeping You in Control
Whether navigating the iDrive 6.0 system with Gesture Control, toggling entertainment functions directly from the Touch Command tablet, remotely parking with the Display Key, or preconditioning the cabin in the iPerformance model, each and every time you step foot in your new 2017 7 Series from Peake BMW you'll find yourself comfortably in control and completely surrounded by luxury. All control at all times is what the new 7 Series offers, and that's exactly what our New Orleans customers are looking for.
The Rear Executive Lounge Seating Package available with the new 2017 BMW 7 Series lineup presents the most compelling case ever for taking a pass on the driver's. Its expansive legroom and massaging seat functions are only the beginning of an endless list of revolutionary entertainment and comfort-based features for 2017 7 Series owners in New Orleans to indulge in. No matter if you sit behind the wheel or behind the driver, your experience in the new 7 Series at Peake BMW will undoubtedly be unforgettable.
Call 504-469-6165 To Learn More about the 2017 BMW 7 Series
The 2017 BMW 7 Series is Available in the Following Trims
7 Series Sedan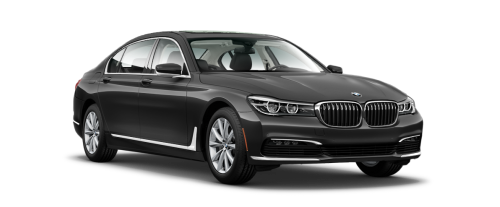 7 Series ALPINA B7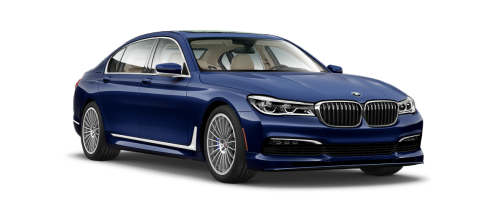 Peake BMW serves customers from Kenner, Metairie, New Orleans and all of the surrounding communities, helping them find the new 2017 7 Series that is a perfect fit for their South Louisiana lifestyle. We take pride in the exceptional level of customer service that our dealership is known for providing, and we work hard to make sure that every customer entering our dealership leaves satisfied. When you're ready to purchase your new 2017 BMW 7 Series, stop by and let one of our friendly sales personnel go over all of the purchasing options available to you.