From performance and handling that will make your pulse race faster to its rich sports car heritage, the new 2017 2 Series lineup at Peake BMW is all heart and pure New Orleans, Louisiana driving excitement. Get behind the wheel of the all-new BMW 2 Series, available in either a coupe or a convertible, and let your emotions have their way with you.
Call 504-469-6165 To Learn More about the 2017 BMW 2 Series
Style Conveying Power
Despite its seemingly compact size, the lean style and low beltline of the 2017 BMW 2 Series conveys power wherever you're traveling in New Orleans, even when it's standing still. With the impressive versatility of the all-new 2 Series at Peake BMW offering plenty of options and extras, including an available sunroof for an enhanced feeling of freedom on the road, get ready to experience everything the streets and highways of South Louisiana have to offer.

There are some iconic vehicles that still earn awestruck gazes on the streets of New Orleans, and the classic BMW 2 Series is certainly one of them. With its broad road view, intuitive driver-oriented cockpit and high-performance driving dynamics that stem from a long history of road dominance, the new 2017 2 Series lineup at Peake BMW can get you wherever you're needing to go in premium and uncompromising South Louisiana style.
Rules Made to be Broken
You can come up with plenty of reasons why the new 2017 2 Series is so beloved by our New Orleans, Louisiana customers. Blisteringly fast, the 335-horsepower rear-wheel drive M240i Coupe sprints from 0 to 60 mph in just 4.4 seconds, or 4.2 seconds with xDrive, and handles with a level of steering agility and control that is incredibly and impressively precise.

Not designed to just push the limits, but to exceed them like never before, the new 2017 BMW 2 Series lineup was clearly made for the busy streets of New Orleans, Louisiana. Available in automatic, manual and with optional xDrive, it's now easier than ever for 2 Series shoppers to find a new 2017 model that perfectly suits their own unique driving style.
Call 504-469-6165 To Learn More about the 2017 BMW 2 Series
The 2017 BMW 2 Series is Available in the Following Trims
2 Series Coupe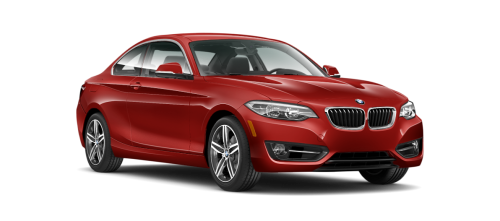 2 Series Convertible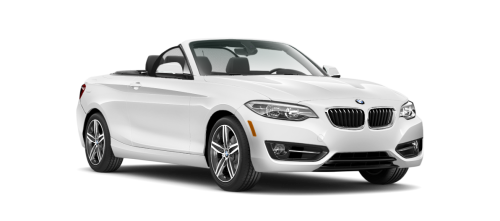 Peake BMW serves customers from Kenner, Metairie, New Orleans and all of the surrounding communities, helping them find the new 2017 2 Series that is a perfect fit for their South Louisiana lifestyle. We take pride in the exceptional level of customer service that our dealership is known for providing, and we work hard to make sure that every customer entering our dealership leaves satisfied. When you're ready to purchase your new 2017 BMW 2 Series, stop by and let one of our friendly sales personnel go over all of the purchasing options available to you.