Peake BMW provides customers with a unique driving experience in one of the most creative cities in the United States - New Orleans, Louisiana. How does this intuitive car fuse within the Big Easy culture? Perfectly, of course! Drivers of New Orleans love BMW's timeless design, innovated technology and dominating performance. Similar to the style and flair of New Orleans that set it apart from other cities, BMW makes its own driving statement, mixing elegance with excitement. After all, both are known for creating a lasting impression.
New Orleans is a city of vibrant festivities, business ventures and long standing traditions. Hosting tourists attractions, such as the famous French Quarter, Garden District and City Park, visitors are often amazed at the bustling activity that seems to never end. Locals understand that traveling through the busy streets off Interstate-10 can be challenging and not as easy as the city's nickname implies. Dodging road craters and fitting into tight parking spaces are a way of life in the Big Easy. Maneuvering a vehicle on the streets of New Orleans, and even the neighboring cities of Kenner and Metairie can take a bit of skill and a lot of finesse. With its brilliant engineering, BMW puts the ease back into driving on the streets of New Orleans.
All BMW drivers are well aware of the signature design: the two-section, rounded radiator grille, or kidney grille, the characteristic creased line leading to the counter-curve in the rear windows, and the L-shaped rear lights. All models are designed to minimize aerodynamic lift. This is the legendary cornering and road-hugging agility of The Ultimate Driving Machine®. With perfect balance, any BMW model can handle the bumpy streets in or near New Orleans with ease, providing the driver a driving experience like no other.
Peake BMW Serving the Greater New Orleans Area
At Peake BMW, we offer a great selection of new and pre-owned BMW models. Our impressive line of new BMW models consist of all body styles, from the roominess of the Sedan, Coupe and Gran Coupe to the sporty Convertible and SUV. We have all the latest cars and SUVs in factory colors and trim. If you are looking for a top of the line, certified pre-owned BMW model, look no further than our dealership at 2610 Veterans Memorial Blvd. We're only one phone call away or a short drive to Kenner, near Metairie for a test drive.
Our customers are important to us, and our Southern Louisiana hospitality extends from every sales, finance, service and support associate to you, our customer. We will work diligently to help you find what you need in your BMW vehicle, like the special safety features. Visit our BMW dealership to see how we may assist you in a new or pre-owned BMW in the Greater New Orleans area.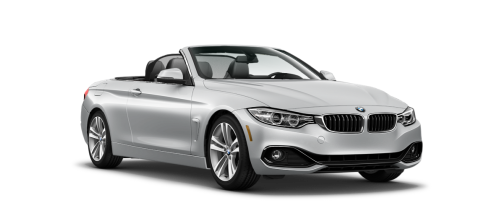 Peake BMW serves customers from Kenner, Metairie, New Orleans and all of the surrounding communities, helping them find the new BMW that is a perfect fit for their South Louisiana lifestyle. We take pride in the exceptional level of customer service that our dealership is known for providing, and we work hard to make sure that every customer entering our dealership leaves satisfied. When you're ready to purchase your new BMW, stop by and let one of our friendly sales personnel go over all of the purchasing options available to you.