Blog
A Look Into the 2019 BMW Z4 Roadster
The Z4 Roadster has so many exciting features you will be taking lap after lap around the car just to see them all. Once you sit down inside you will continue to be just as impressed.
Categories: New Inventory
Pre-Order The First-Ever BMW X7 From Peake BMW!
The 2019 BMW X7 is the largest car BMW has ever made and in all of that space are features that seem to be endless. You will not have to wait long to get your hands on one if you pre-order now. It will be the best gift you can ever give to yourself, and your entire crew of friends and family will be thanking you for it for years to come.
Categories: New Inventory
Problem with your BMW? Call our Parts Department at Peake BMW!
Our BMW Parts Department near New Orleans is available to help you. Drivers in New Orleans, Kenner, Metairie, and the surrounding areas can visit our BMW dealership to meet with a parts specialist or order parts online.We keep a regular schedule of parts specials for you to save more as you accessorize or maintain your BMW sedan or SUV with our OEM-certified parts.
Categories: Service
Peake BMW has the Iconic BMW 5 Series Available Now
The BMW is a sophisticated car, in that it is intelligently designed and engineered, offering a number of subtle advantages and perks that equates to a driving experience unparalleled in the automotive industry. The BMW has become renowned for its remarkable handling, responsiveness, and power.
Categories: New Inventory
The BMW 4 Series is Pure Luxurious Excellence
A luxury vehicle is not just a status symbol – it isn't just bells and whistles. A true luxury car offers a driving experience unlike any other. Responsive performance and smooth handling, luxurious appointments and comfort, as well as modern technological amenities should come standard. In a BMW, they do. The 4 Series has earned the admiration of many a driver and passerby, and it can be yours when you visit Peake BMW today!
Categories: New Inventory
Peake BMW Offers Superior Service and Fast Oil Changes
When your car is out of commission due to an accident or malfunction, it can turn your life upside down. Our lives are simply so dependent on the functionality of our cars, that when it goes out of commission things can get frustrating quickly. That's where the Peake BMW Service Department has your back. We employ a knowledgeable team of technicians that are equipped with the latest tools and technology to deliver effective repairs. You may not have a car out of commission, though. Perhaps you just need a tune-up or oil change to keep your car operating in good condition. If this is the case, the technicians at Peake BMW will help get you in and out so you can get back on the road to go about your business. We promise to deliver reliable repairs done correctly the first time!
Categories: Service
Enjoy the Streets of New Orleans in the BMW 3 Series from Peake BMW
When the 1975 BMW 3 Series first revealed itself to the world in 1975, the world fell in love. This love affair has extended decades later to a deep appreciation and understanding that the 3 Series personifies the excellence of the BMW brand. It is apparent, firstly, in its exterior design, which remains faithful to the elegant look that BMW achieves in each of its vehicles.
Categories: New Inventory
Don't Miss Out on the All-New BMW X3 in Kenner
Driving a luxury car is afforded to those who understand the value in enjoying your driving experience. After all, we spend so much time in our cars, why not get something that excites, comforts, and above all, keeps us safe? A BMW will deliver on all of these categories and much more. More specifically, the versatile SUV that is the BMW X3 will give you all of these things, as well as dynamic capabilities that make it a champion both on and off the road.
Categories: New Inventory
THE BMW 530I IN KENNER AWAITS AT PEAKE BMW
Few automotive brands reach the standard of excellence that BMW does, and they have been doing so for many years, resulting in many thousands of satisfied drivers. Pure performance and luxurious comfort are features that can be found in any model from their diverse lineup, including the all-new BMW 530i. This dynamic sedan promises to deliver a driving experience unlike you have ever had before. If you are interested in finding out the true capabilities…
Categories:New Inventory
BMW SERVICE AT PEAKE BMW NEAR NEW ORLEANS
Normal 0 false false false EN-US X-NONE X-NONE
Whether you are in the market for a new BMW or need repairs done on your current car, be sure to come by Peake BMW today and let our team help you with all of your automotive needs. Not only do we have the latest BMW models, but we also have a service center near New Orleans full of well trained and experienced technicians. We offer a wide range of…
Categories: Parts ,Service ,Body Shop
PEAKE BMW HAS THE EXCITING NEW BMW 340I IN STOCK NOW!
If you live in the Kenner, New Orleans, or Metairie, Louisiana areas and are in the market for a new car, then be sure to come and check out our outstanding new and used vehicle inventory at Peake BMW. We have the latest models of all of your favorite BMW cars, including the 340i. The all new BMW340i near New Orleans would be an excellent choice for anyone looking to buy a new car because…
Categories:New Inventory
VISIT PEAKE BMW FOR A CERTIFIED PRE-OWNED BMW NEAR NEW ORLEANS
Peake BMW has the Certified Pre-Owned BMW Near New Orleans that You're Searching for! Looking to upgrade your vehicle without breaking the bank? Peake BMW in Kenner has an impressive variety of certified pre-owned BMWs for you to choose from. Peake BMW wants you to drive away in a new car today, and offers multiple services including financing, specials, maintenance packages, and warranties. Every vehicle goes through an extensive inspection to ensure your purchase is a wise one. So if you're searching for a certified pre-owned BMW near New Orleans come on down to Peake BMW in Kenner…
Categories: Pre-Owned Inventory
GET A RETIRED LOANER VEHICLE NEAR NEW ORLEANS FROM PEAKE BMW
Are you looking for a luxury vehicle that can offer the performance and quality of a new model, but without the price tag of a vehicle that is fresh off of the assembly line? Well fortunately for you, Peake BMW has exactly what you're looking for, because they offer retired loaner vehicles that can be sold! Conveniently located at 2630 Veterans Memorial Blvd in Kenner, LA, Peake BMW proudly serves the communities of Kenner, Metairie, and New Orleans by providing their customers with the highest quality luxury vehicles at excellent prices. If you're at all curious about purchasing…
Categories: Pre-Owned Inventory
UNCOVER THE BENEFITS A CERTIFIED PRE-OWNED BMW AT PEAKE BMW
Do you live in New Orleans, Louisiana or in the surrounding area? Are you in the market for a new or used BMW? Then head over to Peake BMW today and take a look at our fantastic new and used car inventory. Whether you are looking to buy a car or SUV, you will certainly be able to find the right car for you…
Categories: Pre-Owned Inventory
LEASING VS BUYING A NEW BMW NEAR NEW ORLEANS, LOUISIANA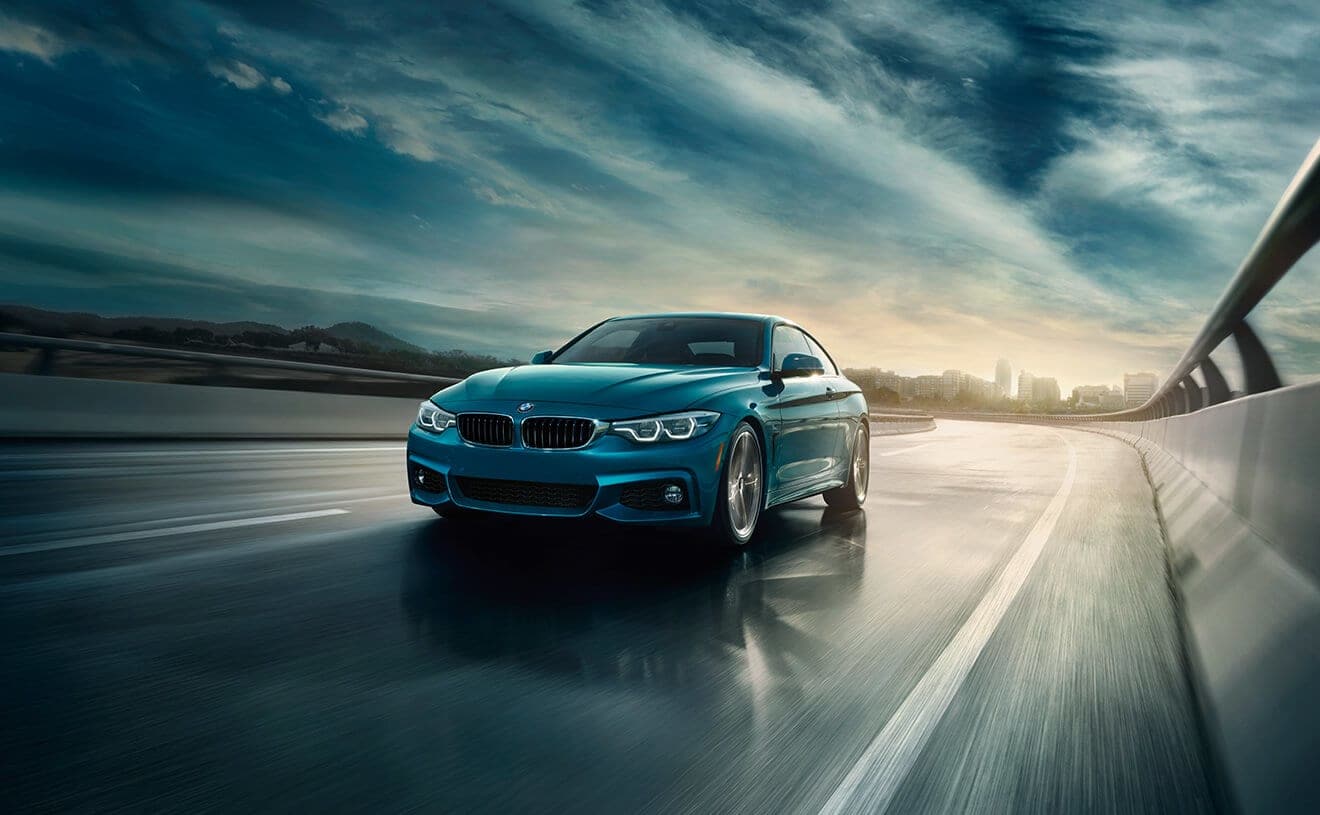 Leasing is a word frequently used when some of our New Orleans, Louisiana customers are deciding to purchase a car. There are some definite benefits to leasing a vehicle, such as an easy way to acquire a new vehicle without a huge down payment. But many times when you lease a vehicle you're paying into that vehicle without ever building equity. But do you ever really build equity into any vehicle? We'll help...
Categories:Finance